An article from SVM Spring-Summer 2010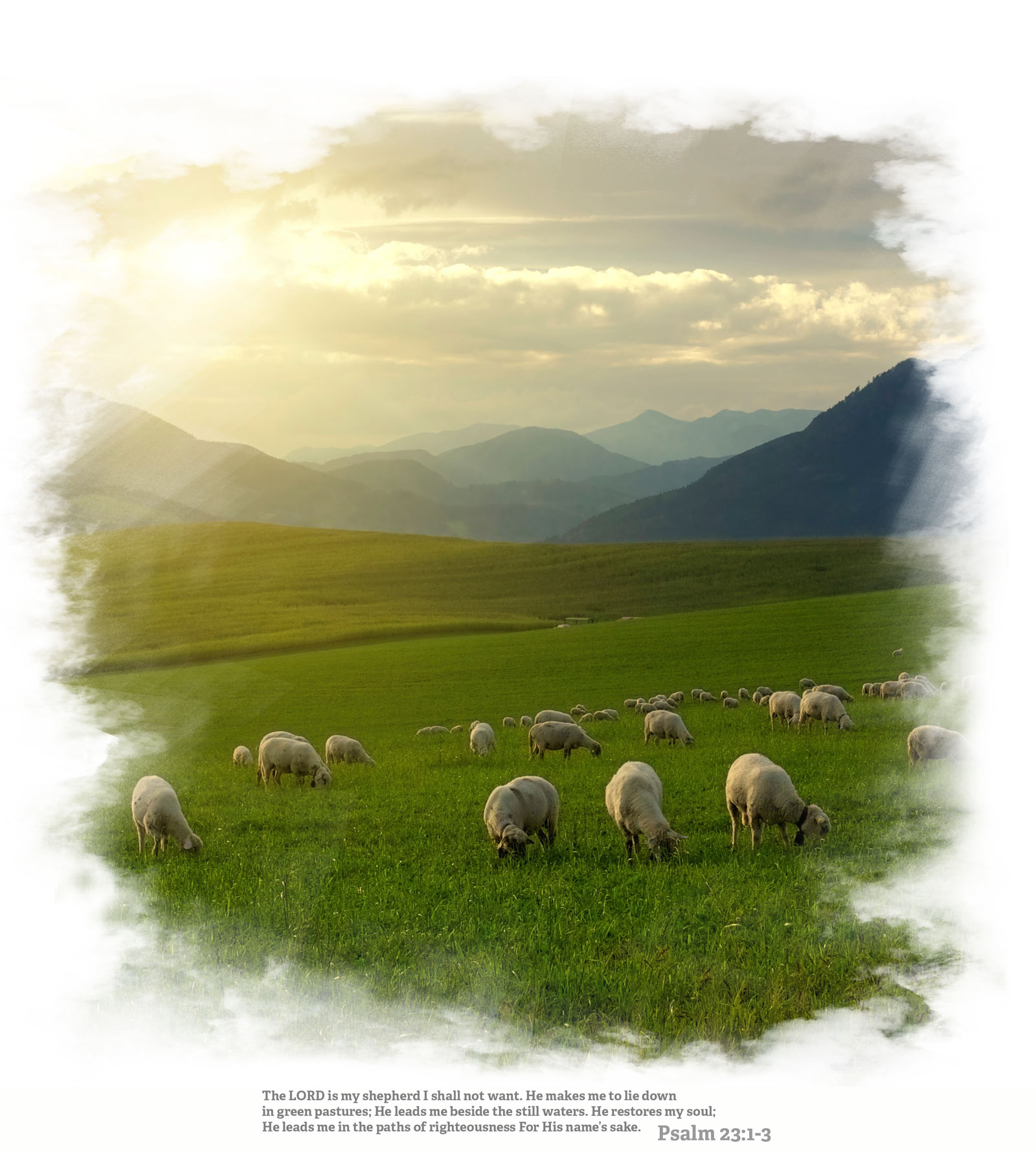 Contributor
An article from SVM Spring-Summer 2011
I had just typed the date at the top of the memo, February 9, 1981, when the silence was pierced by the attention signal from the Tri-Community Volunteer Department Scanner located in the outer office. Several members of my staff were Volunteer Firemen and Emergency Medical Technicians (EMT's). I had heard the scanner many times before but this time I listened to the next set of tones that alerted the on duty ambulance crew. "Pedestrian struck, Ooltewah High School. Be advised EMT required, time, 11:10 eastern standard time."
A cold chill engulfed me, as I left the memo, headed out of my office past my secretary. "I am taking an early lunch, I said, I may be late getting back." I drove the three miles to my house, as fast as I could. When I pulled into the driveway, my wife was coming out the door.
The look on her face verified what I had suspected; it was one of our sons. "Lance has been run over by a school bus, she said, they are taking him to East Ridge Hospital." Out of the drive we went and down the narrow winding Standifer Gap Road, to East Brainerd Road as fast as we could.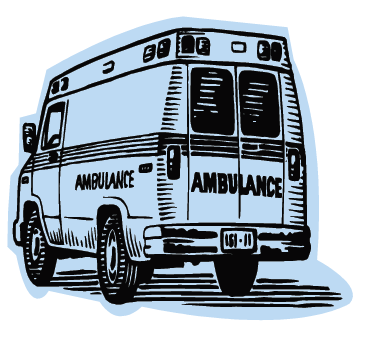 When we arrived we were greeted by nurse who tried to comfort us by saying "Doctor Rowe is with him, he is the best surgeon on our staff." she appeared visibly shaken, as if she was in need of comforting herself. A series of blurry activities happened over the next several minutes, that neither my wife nor I can remember very well. We heard the doctor say "He is injured very badly; we are going to take him to surgery and see what we can do. Those large rear tandem wheels ran over his mid-section."
I heard someone ask "Are his injuries so bad that he may not walk again?" The doctor was looking at me when he answered so it must have been me that asked the question. "I am not concerned about his walking", He stated directly, "I am concerned about keeping him alive."
"Well" – it was me again- What are the odds of him walking again?"
"There are no odds."
"I am not thinking straight, doctor, I confessed, let me put it another way: when you had to work on people who were hurt this bad, how many recovered well enough to walk again?"
"Mr. Johnson" He replied, "I don't get to work on people who are hurt this badly."
"Well is there another doctor available who has worked on this type of injury?"
"Mr. Johnson, we don't usually work on people who are hurt this badly, because they are dead before they get here. But he is alive now – why I don't know. – but I am going to take him up and see what I can do."
Sharon and I were in shock. My first thought was to get a team of pastors to anoint Lance. I called our church pastor but he and all the other pastors in the area were at a conference in Atlanta. I called Southern Missionary College (now Southern Adventist University) and told Mrs. Taylor, the receptionist, what my situation was. She contacted Elder Don Crook, who assembled a team and they came to the hospital to perform the service.
The surgery took six hours. Each hour a nurse would come out and tell us that the surgery was going well and he was still alive. I have very little recollection of where the day went but I noticed it was dark outside when a tearful, trembling man approached us, and announced that he was driving the bus when the accident occurred. Sharon and I hugged him and we cried together.
Throughout the evening people came in to sit with us. At one time the lobby of East Ridge Hospital was so full; the hospital staff sent many of the visitors to the cafeteria. Friends and church members came to pray and offer comfort. The word was out, that it would take a miracle from God for Lance to survive.
Finally, we were told that he was out of surgery and in intensive care. Elder Crook and his team of elders prayed and anointed Lance. In the blur and murkiness, we vaguely remember our friends and family escorting us out of the hospital and taking us home for the night.
The next morning, we arrived at the hospital at 6:30. We sat outside the intensive care ward and waited for the doctor. The intensive care nurses were very kind, they checked on us every fifteen minutes. The first visiting hours were at 11:30, but the doctor phoned the ward and said we could see him for five minutes, since there was only one other person in the ward. The sight of our son in those conditions was almost more than we could bear. We tried not to show our horror as we stood there. He was connected to hoses and monitors, with his legs hanging by straps from bed hangers. He opened his eyes and asked, "Who were the others?"
"Some elders from the college came by an anointed you." Sharon answered.
"I know about them, they left when you did, but who were the others?
"There were two nurses on duty, but I don't know their names, shall I find out?"
"No. Who were the four that were here all night?"
"What four?"
"The two at the foot of my bed and the two at the head of my bed."
"The head of your bed is against a wall."
"Then I guess we know who they were then don't we?" He said.
The doctor was straightforward about the situation. "He could die at any minute," He announced solemnly. "If he lives, he will never get out of bed. He will never walk; he will always wear a catheter, and maybe a colostomy."
"Are you saying he may not be capable of getting married or having kids?"
"I wouldn't count on it."
I needed to be alone. I needed to talk to God about this. I remember driving by a funeral home on the way home. There was a large crowd of sad and weeping people moving toward cars. "No Lord. Not us.
For the next several hours I wrestled with God. I began my petition on my knees. Later I paced for a while as I prayed, sometimes I bowed my head, I knelt, I stood and stared out the window. I begged, I pleaded, I threatened, I negotiated, and I shook my fist in God's face. Hot tears burned my cheeks, sweat soaked my clothing. I had been reading what Glenn Coon said about the ABC's of prayer, and I wanted to recall a promise from the Bible that I could claim. But no verse came to mind.
Here I was fighting with God, but oddly enough I have never felt so close to him as I did when I was angry with Him. Finally, I fell silent. I knelt next to my son's bed exhausted and despondent. I had not prevailed with God. He gave me no encouragement. Fear and anxiety blurred my thinking.
Out of the silence, Malachi 3:10 and 11 came to mind. Suddenly I was filled with horror. I thought out loud, "Will a man rob God?" NO! No Lord, if I have robbed you, take me; don't take my son. Is this from you? Is this a warning that my son will not live because I have robbed you?
"Read it." Said a still small voice.
I reached for Lance's Bible on the nightstand. I opened to the passage that came to my mind. Malachi 3:10. I read. "Bring ye all the tithes into the store house… and prove me here with, said the Lord of hosts, If I will not open up the windows of heaven and pour you out a blessing that will be so great that you will not have room enough to receive it."
Wait! I thought. The warning about robbing God was verse 9.

"Father", I prayed, "I have returned the tithe since I was nine years old. Even in those economically depressed days, during my first few years of college, with a wife and two sons I returned the tithe." This is the promise I needed. In a million years, I would have never thought of Malachi 3:10 as a verse that I could claim to save some one's life.
"I claim the promise of Malachi 3:10" I prayed. "Open up the windows of heaven and give me the life of my son. There is no greater blessing just now."
I felt a great relief. Lance was going to live! I knew it. I was weak, but I was sure that his life would be spared. No matter he may never get out of bed, he would live and that was enough for me.
I had to tell Sharon. I was shaky, but I managed to get up and walk toward the door. But I could not go through the door. A strange pressure against my chest prevented me from moving forward. Then I remembered He said Malachi 3:10 and 11 was the message I heard. I picked up Lance's Bible and found verse 11:
"And I will rebuke the devourer for your sakes, and he shall not destroy the fruits of your ground; neither shall your vine cast her fruit before the time in the field, said the Lord of hosts.
You have my word on it!
Can there be a more definite promise than this? He will rebuke the devourer, death, for our sakes. And our fruit shall not be destroyed before its time and he ended by saying "You have my word on it."
Later that night the phone rang. It was the doctor. "Our greatest fears have happened," he began. "We have a rupture and an infection. You must get here as fast as you can. I don't expect him to make it this time." "Doctor Rowe", I said calmly, "Lance will be alright. You will pull him through; I have God's word on it."
"Look", he said, "I don't believe in prayer, but whatever you do to give yourself relief is your business. But you and your wife need to get here as soon as you can."
Well, what did I expect? Doctor Rowe and several other doctors told us he would not survive. Even if he did, what kind of life would it be? He would always wear a colostomy, a catheter, and would be fed through a tube. He will not be able to marry or have children or have any kind of life you would want for your children. Sharon and I were willing to settle for his life alone.
On a sunny day in late July 1995 I thought about what the doctors said. I thought about what the doctors had said at the time of the accident. I held Lance's daughter and watched with his wife and mother, as he received the trophy for the most stolen bases in his church softball league.
Lance's brother Mark, was 11 years old at the time of the accident. He was so impressed with the series of events surrounding Lance's recovery that he decided to become a physician. While in medical school Mark worked with Doctor Rowe for several months, the one who had said he did not believe in prayer. Mark witnessed this great physician offer prayer before all his surgeries. He said he saw first-hand the power of prayer in Lance's case, and it changed his life.
It changed ours also.