An article from SVM Winter 2010
Contributor
An Article from SVM Winter 2010
A few weeks ago, I attended my niece's dance recital. I sat in the audience patiently waiting for the show to begin. The auditorium was filled with parents, grandparents, siblings, aunts, uncles, and friends. The lights dimmed, the curtain opened, and the music started. There on stage stood the little dancers-ready to show off their year of hard work and practice. As I scanned the room, I was bewildered by what I saw. Most people were not watching the dance routine unfolding on stage, but were on their phones texting, playing games, scrolling through their applications, checking out Facebook, listening to music, checking scores of sports games… you name it. Since that day, I have made a conscious effort to watch people. From my two months of observation, it appears that more and more Americans spend their time "plugged in." But exactly what are we plugged in to and where should our attention be directed?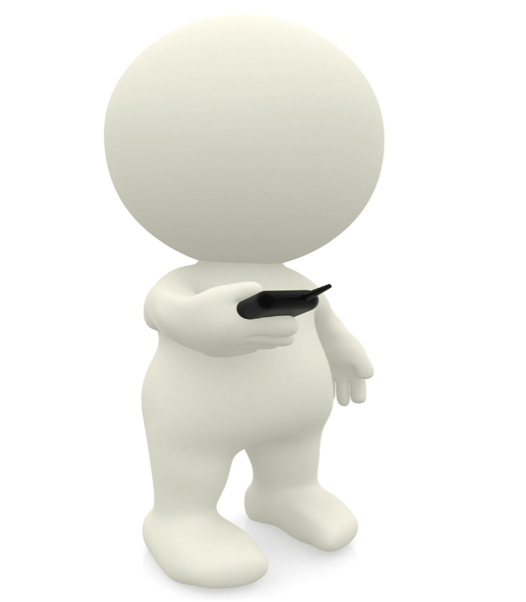 Technology has opened up the world to most people. Even in Africa the sales of cellular devices have skyrocketed. With a click of a button, you can surf the web for just about anything. You can shop for clothes, gifts, and household items. Information on just about any topic can be found with the touch of a few keys. You can instantly send an email and get immediate feedback. Viewing streaming television shows, news channels, or movies can now be done. With social networking sites like Facebook, you are able to get a constant news feed that tells you what all of your "friends" are doing throughout their day, and have the choice to play many different interactive games. At one point in time, all of this information could only be done from a laptop or home computer, but in today's world you can do this all from a cellular phone. Wow- we now have the ability to get constant information and, in reality, do not even have to have personal contact with other people. Many people I know would rather send a text message to a friend then pick up the phone.
Being the owner of an Information Technology Consulting firm, I am well aware of the benefits that technology has brought to our world. On the flip side, I am also mindful of the dangers. What worries me is that a great deal of time appears to be spent "plugged in" to this world of technology. When our minds are plugged in to these distractions, then it must be "unplugged" from something else. Unfortunately, that something else tends to be the relationships that should matter most; those with a spouse, children, family, friends, and most importantly the relationship with God our Creator. My mom has been in private counselling for over twenty-five years. She shared with me that she has seen a rise in couples in need of counselling because they feel "disconnected from their spouse." Many complain that their partner is more involved with a cell phone or laptop then they are an active participant in the relationship.
This trend is especially worrisome for members of the church of God. We fully understand the ruler of this world and the distractions around us. Even with the knowledge we have of God's plan, it is very easy to fill our days with the cares of this world. In 1 John 2:15-17, John writes do not love the world or the things in the world. If anyone loves the world, the love of the Father is not in him. For all that is in the world- the lust of the flesh, the lust of the eyes, and the pride of life-is not of the Father but is of the world. And the world is passing away, and the lust of it; but he who does the will of God abides forever. These words remind us of where the worldly distractions lead us…nowhere! Therefore Brethren, we especially need to be "plugged in" to the Spirit of God.
Paul tells us in 1Thessalonians 5:16-22, Rejoice always, pray without ceasing, in everything give thanks; for this is the will of God in Christ Jesus for you. Do not quench the Spirit. Do not despise prophecies. Test all things; hold fast what is good. Abstain from every form of evil. What exactly did Paul mean when he said "pray without ceasing?" The Greek root word for "without ceasing" means unintermitted. The word unintermitted means unceasing, without interruption or intermission.
Many would tell you that this is impossible. How can one pray all of the time? In fact many people I know turn to God only when things get hard or during times of trial. When things seem to be going well, many go back to the concerns and distractions of this world. It is the true child of God who stays focused on the Creator at all times or "without ceasing." No matter what we are doing throughout the day, God should be on our minds. Every decision we make and actions we take should be pleasing to God. This is the habit of true devotion to our calling. We are told in 2 Corinthians 10:5 to control our mind,
 …casting down imaginations, and every high thing that exalteth itself against the knowledge of God, and bringing into captivity every thought to the obedience of Christ.
I am the mother of two boys; one is 5 and the other 10. I often ask them when they make a decision that if Jesus were to come back at that very moment would he be pleased by what he saw? I apply this to my own life. I have many roles: I am a wife, mother, daughter, sister, aunt, cousin, friend, neighbor, business owner, and most importantly a disciple of God. Every baptized member of God's family needs to be fully awake, and using our talents so that we bear good fruit (Mark 4:19). We need to have our lanterns filled with the oil of truth. To do this, we need to read our Bibles daily, study God's word, meditate, and pray without ceasing. When this world comes to an end, we want to be in God's Kingdom doing whatever role he sees fit for us. In order to get there, we need to stay focused on God's plan and continue doing what is required of us. Every thought and action needs to have God at the forefront. We cannot allow this world and all of its diversions to get in the way of that.
I challenge you to become aware of your habits concerning technology and all of the worldly distractions that come with it. At the end of each day, take note of how you spent your time. If more of your time was used surfing the web, texting friends, or on social network sites than it was being active in the relationships in your life, especially that with God, then serious changes need to be made. In Luke 21:34-36 Christ warns us of the importance of watching
"But take heed to yourselves, lest your hearts be weighed down with carousing, drunkenness, and cares of this life, and that Day come on you unexpectedly. For it will come as a snare on all those who dwell on the face of the whole earth. Watch therefore, and pray always that you may be counted worthy to escape all these things that will come to pass, and to stand before the Son of Man."
Brethren, I pray that we can all "unplug" ourselves from our computers, laptops, cell phones, or anything that distracts us from being single-minded. We all need to remain focused, be watchful, walk on the narrow path, and stay "plugged in" to God's Spirit. Be sober-minded; be watchful. Your adversary the devil prowls around like a roaring lion, seeking someone to devour (1 Peter 5:8). Don't allow the amusements of this life to become a weakness in your armor of God.