Staying the Course
An article from SVM Fall 2011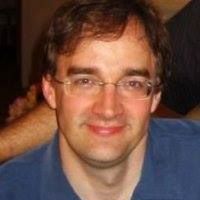 Amy Cass
Contributor
This year, citizens living on the East coast endured an earthquake, one of the biggest hurricanes to hit the area, and tornadoes that were a result of hurricane Irene's fury. If God was trying to get our attention; He sure has mine. On the night that Hurricane Irene hit, I was sitting with family and friends listening to the howling winds and lashing rain as it hit the windows. Suddenly, a loud warning sound came over the radio. The weather authorities were instructing everyone in that area to take cover as we were on tornado watch. Living on the East Coast, this is not a familiar drill.
I recall gathering my children, and running down the stairs into the basement. As I sat "hunkered down" in my brother's basement with my husband, two children, my brother's family, and my very dear friend's family imagining tornadoes spinning around us, I began to question if I was deserving of God's protection and hedge that He places around His people. I wondered if God was pleased with the works that I have done lately. Have I been using my talents in a constructive, pleasing way or have I been less focused on the things that should matter most? I prayed hard that night, harder than I had in a while.
In the morning after I woke, it dawned on me how distracted I had become by everyday life; work, raising children, driving to soccer practices, Boy Scout meetings, wrapped up in family issues, paying bills, you name it! Staying focused is hard work. It takes effort, prioritizing, and constant prayer to walk and stay on that narrow path.
Every day we are presented with choices and decisions to make: what to eat, what to wear, how to react to situations that arise, how to parent, how to handle stress in our lives. A whole host of decisions are made on a daily basis. I realized that the decisions I was making, was leaving me tired and fatigued. As a result, my once very strong faith began to "teeter" like a child on a see-saw. At times it seems hard to keep strong in the faith. Things happen in our lives that can bring us down and cause us to question the course that we are on. We may experience a death of a loved one, health issues, financial hardship, relationships that go astray; there is a whole host of factors that may chip away at our "armor."
Distractions of this world can also keep us from practicing our faith the way we should. At times it may feel like being on a see-saw; not sure whether to give it the extra time and effort to stay or fight back to the top. Jumping off seems like a much easier choice. It is during these challenging times, when we are most weary, when our faith and resolve are put to the true test. It is also during these times that we, brethren, must remember to "stay the course… for the mission is worth it."
In II Timothy, Paul writes his last letter before his execution by Nero.
"Therefore I remind you to stir up the gift of God which is in you through the laying on of my hands. For God has not given us a spirit of fear, but of power and of love and of a sound mind." (2 Timothy 1:6-7)
This statement reminds us that God has equipped and empowered us for the mission that He has called us to do. We need to remember that when we pray and ask for God's help, He will guide us with His Spirit. It is our job to nurture that spirit by reading His word, praying, meditating, fasting, and attending Sabbath services. When we rely on our own devices, we are left with our own strength. Our own strength can come and go based on our health and other physical factors, but the strength of God is not limited by our physical or mental capabilities.
"You therefore, my son, be strong in the grace that is in Christ Jesus," (2 Timothy 2:1).
Another principle that helps us to "stay the course" can also be found in Paul's letter to Timothy. After Paul tells Timothy to keep being empowered by God he writes, "And the things that you have heard from me among many witnesses, commit these to faithful men who will be able to teach others also. You therefore must endure hardship as a good soldier of Jesus Christ" (2 Timothy 2:2-3).
We are not alone in the mission that God has called us to do. Good soldiers do not suffer alone. They are part of a unit; they fight together, succeed together, mourn together, and they never leave a wounded soldier behind. When one soldier suffers, they all do. The feeling that one is "all alone" can be discouraging and unhealthy. It often leads to depression, anxiety, and physical problems. We need to constantly remind ourselves that we are never alone when we have God's spirit, and we need to remember that we have brothers and sisters in Christ as well. That is why it is important to be with other members of God's family. "Iron sharpens iron, so one person sharpens another" (Proverbs 27:17).
Staying strong in our faith also requires us to be single-minded. What does this mean? It means that we stay focused on what God wants and requires us to do. Everything that we do should be pleasing to God. Romans 12:2 says, "Do not conform to the pattern of this world, but be transformed by the renewing of your mind. Then you will be able to test and approve what God's will is—his good, pleasing and perfect will." A double-minded person makes a poor soldier.
"Staying the course" means you are single-minded and focused on carrying out what God has called you to do. This means that we are focused on God's plan, not fitting God into our own plans. When trials come our way, and they will, we must remember to stay strong in our faith, not waver because we might not understand why things are happening.
In James 1:2-8, James writes,
"My brethren, count it all joy when you fall into various trials, knowing that the testing of your faith produces patience. But let patience have its perfect work, that you may be perfect and complete, lacking nothing. If any of you lacks wisdom, let him ask of God, who gives to all liberally and without reproach, and it will be given to him. But let him ask in faith, with no doubting, for he who doubts is like a wave of the sea driven and tossed by the wind. For let not that man suppose that he will receive anything from the Lord; he is a double-minded man, unstable in all his ways."
We need to place our trust in God, and pray that His will be done. "Staying the course" is absolutely vital for all baptized members of God's family.
"Blessed is a man who perseveres under trial; for once he has been approved, he will receive the crown of life which the Lord has promised to those who love Him," (James 1:12).
The word persevere means to remain, or to recede or flee. When we feel our faith begin to "teeter" we must remember to live by what we know God says in His book, not by how we feel. We need to follow God's rules, and do what is right even when we are tired and exhausted by what is happening around us. Time is short brethren. We need to seek God's strength and spirit, work together as a team, and have our attitudes and actions in line with Christ's teachings. I pray that each and every one of us continues to "stay the course," or maybe even get back on the course because the mission…having a place in God's coming Kingdom…without a doubt, is worth it.
Paul wrote, "I have fought the good fight, I have finished the course, I have kept the faith; in the future there is laid up for me the crown of righteousness, which the Lord, the righteous judge, will award to me on that day," (2 Timothy 4:7-8)
Will you be awarded your crown that day?